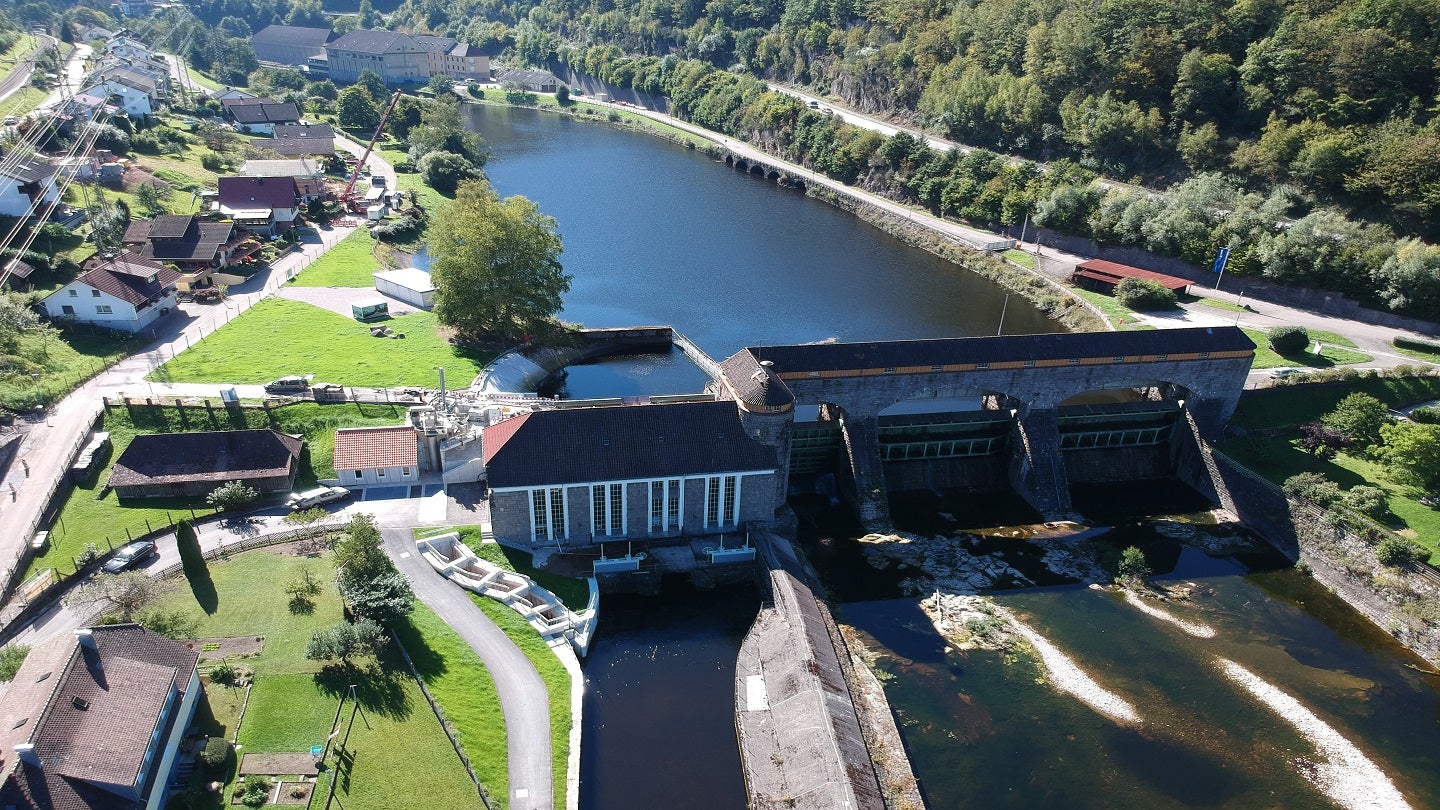 German energy company Energie Baden-Württemberg (EnBW) has taken the final investment decision (FiD) for the Forbach pumped storage power plant/new lower reservoir project.
This paves the way for the conversion and expansion of the Rudolf Fettweis hydropower plant in Forbach, in Germany's northern Black Forest. 
The investment will be used for upgrading the existing conventional storage power plant into a high-capacity pumped storage power plant.
It is estimated that the project will see an investment of €280m ($305m).
Construction works at the site are expected to begin in the autumn of 2023 and the completion of the project is expected by the end of 2027.
The Rudolf Fettweis hydropower plant has a total capacity of 71MW.
It features four individual hydroelectric power plants constructed between 1914 and 1926.
The main features of the plant are the Schwarzenbach dam (Schwarzenbachtalsperre) with a capacity of 14 million m³ of water, and the Forbach and Kirschbaumwasen impoundments.
Water is channelled via tunnels and pressure pipes to the Rudolf Fettweis hydropower plant, where it is used to produce power.
This project has obtained approval from the regional authorities in Karlsruhe after a lengthy planning approval process.The plan's approval notice was issued on 1 March 2023.
Karlsruhe regional administration president Sylvia M Felder stated: "I am pleased that the Forbach hydropower site is being retained and transformed into a dedicated pumped storage power plant. This is a significant contribution to the success of the energy transition. Pumped storage power plants represent a vital means of energy storage and are indispensable for renewable energies."
The core of the new plant will be the powerhouse, to be integrated into the hillside to accommodate the power plant technology.
It features a pump turbine for the Schwarzenbach power plant with 54MW generating capacity in turbine mode and 57MW in pump mode, thereby allowing the transfer of water from the lower reservoir to the upper reservoir as required.
The new powerhouse will also be equipped with new technology for the Murg plant, including three Francis turbines with a total output of 23MW.
During construction, the existing Forbach equalisation basin will be expanded with the addition of a cavern water reservoir in the adjacent hillside to serve as the lower reservoir for the future pumped storage power plant.
EnBW sustainable generation infrastructure COO Georg Stamatelopoulos stated: "EnBW has a clear generation strategy focused on the accelerated expansion of renewables and achieving climate neutrality by 2035.
"To accomplish this, we require additional dispatchable capacity and storage reservoirs that can quickly deliver electricity on demand and ensure stable grid operation.
"The new pumped storage power plant in Forbach aligns perfectly with these objectives, making it an ideal and essential complement to the expansion of our renewable generation capacity."