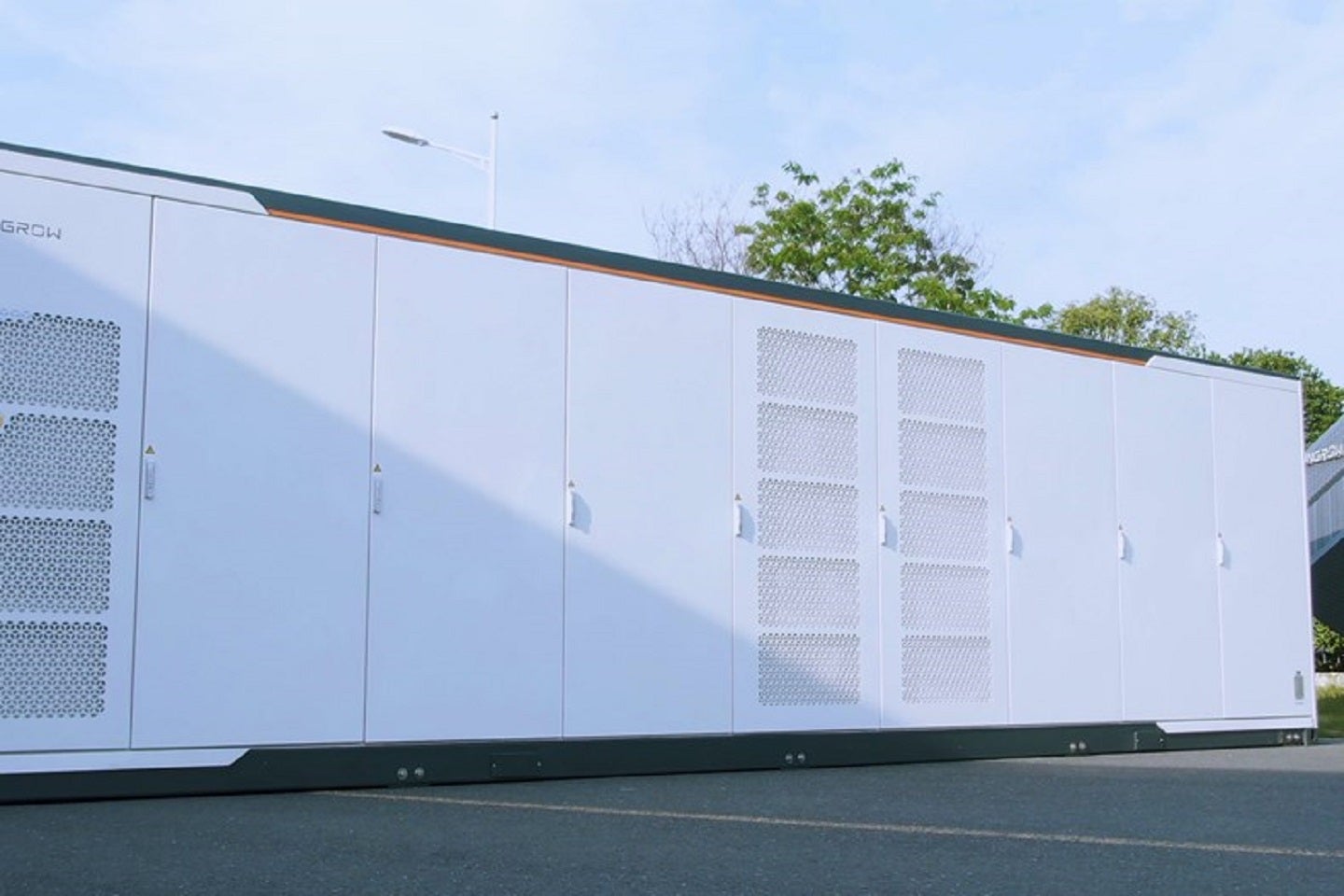 Scotland-based energy company SSE Renewables has taken a final investment decision to build a battery energy storage system (BESS) project in the UK.
With 150MW/300MWh of capacity, this will be SSE's second BESS project, located at the site of the former Ferrybridge coal-fired power plant in west Yorkshire, England.
The coal-fired power station, which was once a prominent feature of the west Yorkshire landscape, was decommissioned in 2016.
Construction of the energy storage project is expected to begin in late May 2023.
The project is part of SSE Renewables' £25bn net zero acceleration programme. It is expected to be connected to the grid in June 2024 and to begin operations by the end of the year. The new project will increase grid stability and provide flexible generation for Britain's national grid.
Sungrow Power, a Chinese electric equipment supplier, was selected by SSE Renewables to supply the battery technology.
Manchester-based engineering company OCU Services will build the project.
Sungrow will supply the project with its ESS PowerTitan system, which has been tailored for utility-scale energy storage.
The system uses liquid-cooled thermal management and artificial intelligence (AI) monitoring of battery cells, claimed to safeguard and ensure a longer lifespan for the system.
The direct-current-to-direct-current controller will also be able to charge and discharge the battery packs individually, increasing the overall system performance.
SSE Renewables solar and battery director Richard Cave-Bigley stated: "Reaching the final investment decision for our Ferrybridge battery storage project is another exciting landmark for us. Located next to the former Ferrybridge coal power station, this important new project demonstrates clearly the transition to net zero while supporting new green jobs.
"SSE Renewables has almost 2GW of battery and solar projects currently in development or under construction. These technologies are key to helping SSE deliver on its £25bn net zero acceleration programme to provide the green energy we need to decarbonise.
"By building out more battery storage, we can get more renewable power onto the grid. That's because batteries store power in times of surplus generation and release it when it's needed the most – helping us bring flexibility and balance to the grid."
Sungrow Europe president Lewis Li stated: "Sungrow is proud to supply our liquid-cooled energy storage system, the PowerTitan, to this landmark project. We are excited for what is to come with our partnership with SSE as we work towards maximising the profitability of the project with cutting-edge products and services."