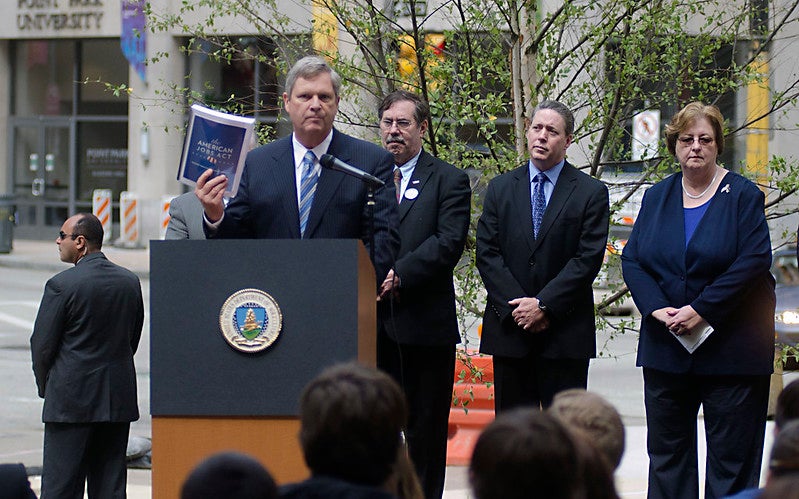 The US Government has announced nearly $11bn in grants and loans for rural renewable energy providers. The funding seeks to provide reliable, clean and affordable energy to rural communities.
The funding will go towards two new programmes; the Empowering Rural America (ERA) programme and the Powering Affordable Clean Energy (PACE) programme. The ERA makes $9.7bn available to rural electric cooperatives. The PACE programme will make $1bn available in partially forgivable loans to renewable energy developers.
Rural electric cooperatives, renewable energy companies and electric utilities can apply for funding through the two programmes. Cooperatives and companies are invited to submit letters of interest between 31 July and 31 August.
"These investments will also combat climate change and significantly reduce air and water pollution that put children's health at risk," Agriculture Secretary Tom Vilsack said.
"The US Department of Agriculture stands ready to partner with municipalities, tribal entities, entrepreneurs, rural electric cooperatives and other utilities to see this transformative investment come to life and create new economic growth and healthier communities."
The investment into rural electrification is the largest since President Franklin D Roosevelt signed the Rural Electrification Act into law in 1936, according to the White House.
The two programmes fall under the Inflation Reduction Act, which has been one of President Biden's greatest political successes against climate change.
"Investing in rural America"
These two latest developments show that the Biden administration is serious about investing in rural America," said John Podesta, Senior Advisor to the President for clean energy innovation and implementation.
Ali Zaidi, assistant to the president and national climate advisor, describes the investment as a "big deal" and a "game changer" for rural communities. "All across America, rural cooperatives lift up our rural communities. President Biden's investment agenda positions his Agriculture Department as the ultimate partner in this work," he said.
Lisa Johnson, CEO of Seminole Electric Cooperative in Florida, said that the funding would "allow us to pursue new technology on our system today in a way that makes the most sense for us and the communities we serve".
Mike Partin, CEO of Sequachee Valley Electric Cooperative in Tennessee, hopes that the investment will encourage people "to live and work in rural America".
In rural regions, cooperatives often manage electricity in sparely populated areas where investors do not wish to use federal loan funds. The National Rural Electric Cooperative Association now represents more than 900 consumer-owned, not-for-profit electric cooperatives across the US.