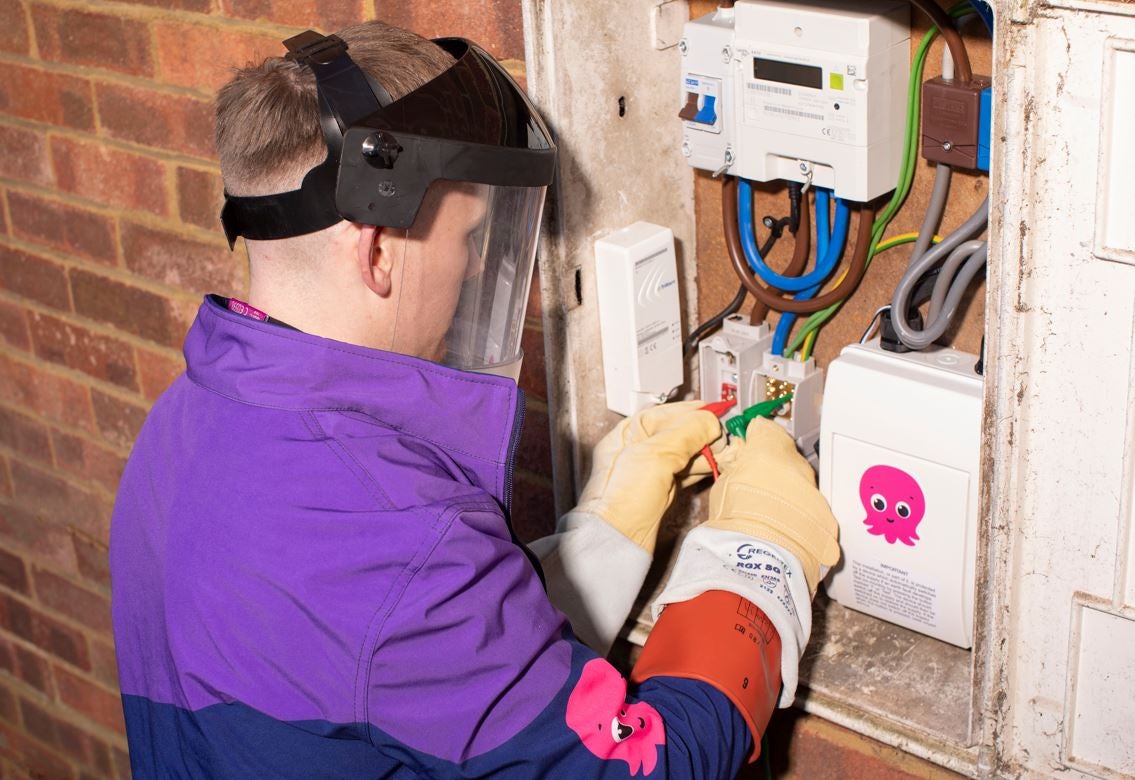 UK energy regulator Ofgem has demanded that three UK energy suppliers pay a total of £8m ($10m) for delaying or failing to make statutory payments.
E.ON Next, Good Energy and Octopus Energy have been forced to issue refunds and compensation to energy customers. Ofgem predicts that more than 100,000 households have been affected by missed or delayed compensation payouts.
This is the first time that Ofgem has taken compliance action since the introduction of Guaranteed Standards of Performance (GSOP) in May 2020, which aim to reduce billing delays.
Under the GSOP regulations, customers are entitled to a one-off compensation payment of £30 from utilities if a final bill is not provided six weeks after they switch to another provider. If this amount is not provided within another ten working days, customers are entitled to the same amount again.
According to Neil Kenward, director of strategy at Ofgem, the standards were introduced "to make sure customers get the service they deserve when switching energy supplier".
"Our rules mean that where energy companies drag their heels, customers are automatically compensated. We won't hesitate to hold energy companies to account, as we have done today," Kenward said.
Delays to final bills can result in consumers becoming incorrectly set up at the new supplier, getting in debt at the old supplier and receiving a large, unexpected bill, according to Ofgem.
Ofgem predicts that the suppliers either missed or unduly delayed GSOP compensation payments worth £6.3m. E.On must pay the largest proportion of the sum to customers, at £5.5m.
Octopus Energy was made to pay approximately £750,000 to 19,000 customers, while almost 350 Good Energy customers received a combined total of £18,000.
All three companies have also paid an additional £1.7m to customers or the Energy Industry Voluntary Redress Scheme, which supports vulnerable consumers.
E.On Next and Good Energy have not yet responded to Power Technology's request for comment. Octopus Energy has declined to comment.
Ofgem facilitating energy supplier switching
All three suppliers have now updated their billing process to ensure that payments are in line with the GSOP regulations.
"As the energy market starts to recover, we will likely see a return to more switching, and this action is a reminder to suppliers that they need to make switching as easy and convenient as possible for their customers, and where they cause undue delay, pay compensation swiftly," Kenward went on.
Last month, Ofgem put regulation in place in a further effort to protect vulnerable energy customers. This regulation bans the forced installation of pre-payment meters in the homes of those over the age of 85 or severely ill.
According to Jonathan Brearley, CEO of Ofgem, the body continues to "work with government and others to tackle wider affordability issues and move towards a sustainable, longer-term solution to ensure energy needs are affordable for all consumers, such as a social tariff and, eventually, cheaper, renewable, homegrown energy for all".