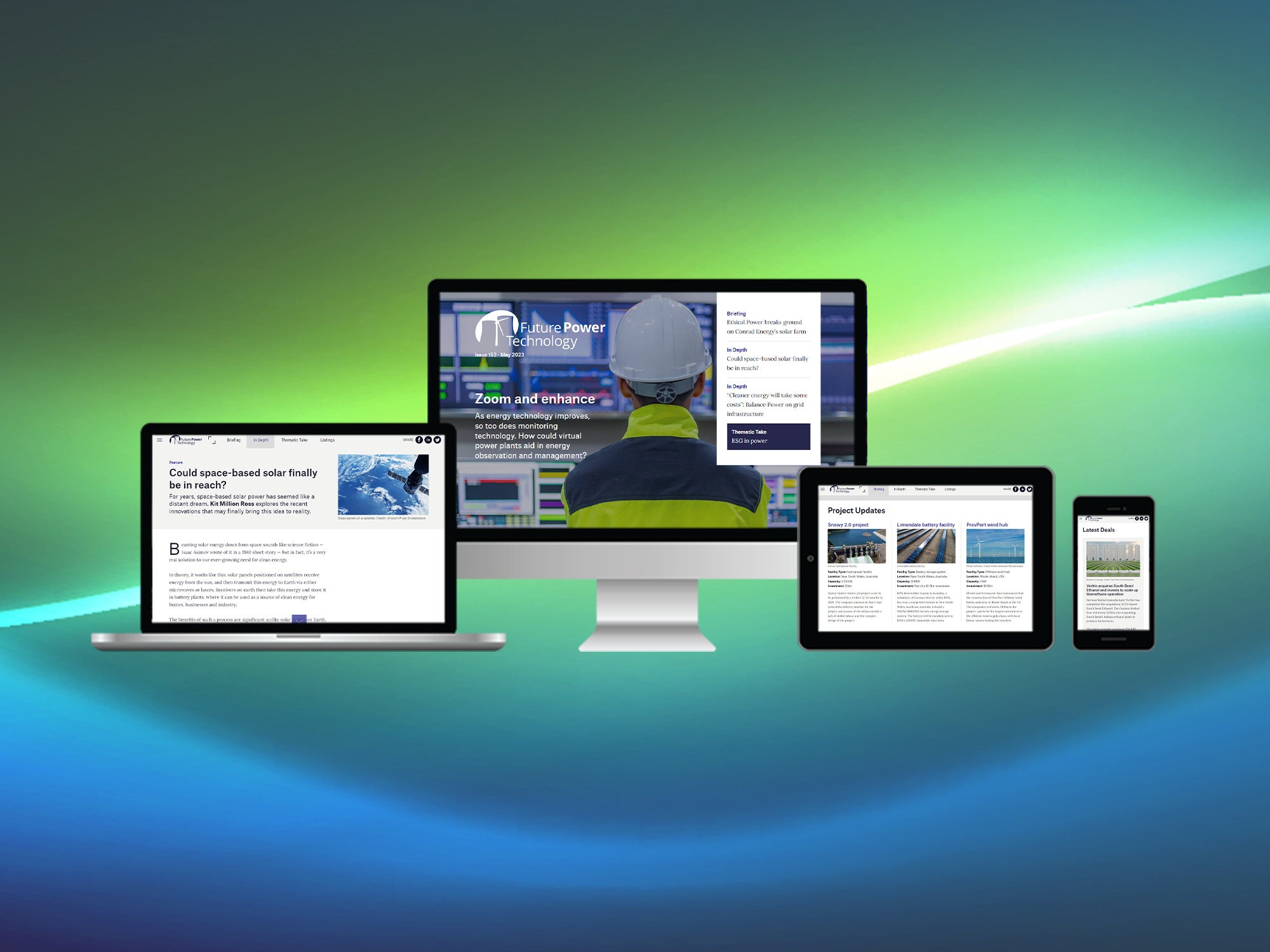 Could the power sector be ready to embrace virtual reality? As operations become more complex, and the need to produce power in an efficient and profitable manner remains paramount, an increasing number of companies are investing in digital twins, virtual power plants and other sophisticated means of monitoring operations.
We speak to Stefan Hufnagl of COPA-DATA about the technologies currently in place, and what the future could hold for virtual reality in the power sector. With both technological and logistical challenges remaining ahead of more widespread adoption of virtual power plants, it remains to be seen how the power sector will embrace virtual reality.
Elsewhere, we ask if space-based solar power could become viable in the near future, and take a deep dive into the world's nuclear capacity, and its nuclear potential.
Whether you are on a desktop, tablet, or smartphone, you can read the magazine for free online, and join the conversation on Twitter.
In this issue
Virtually powerful: why the time of the virtual power plant has arrived
Elliot Gardner speaks to Stefan Hufnagl of COPA-DATA to learn why the power sector is suddenly interested in virtual power plants.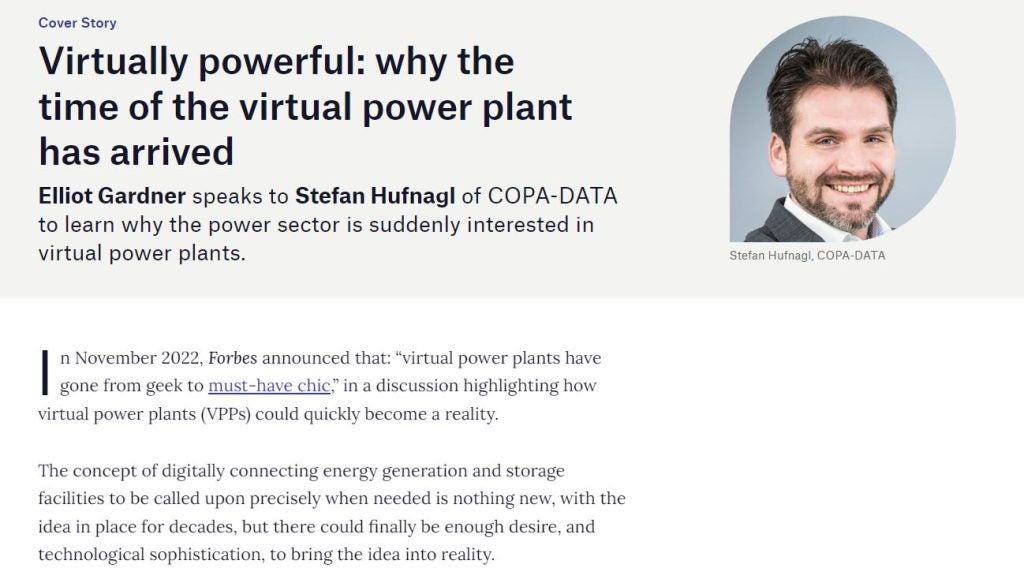 Could space-based solar finally be in reach?
For years, space-based solar power has seemed like a distant dream. Kit Million Ross explores the recent innovations that may finally bring this idea to reality.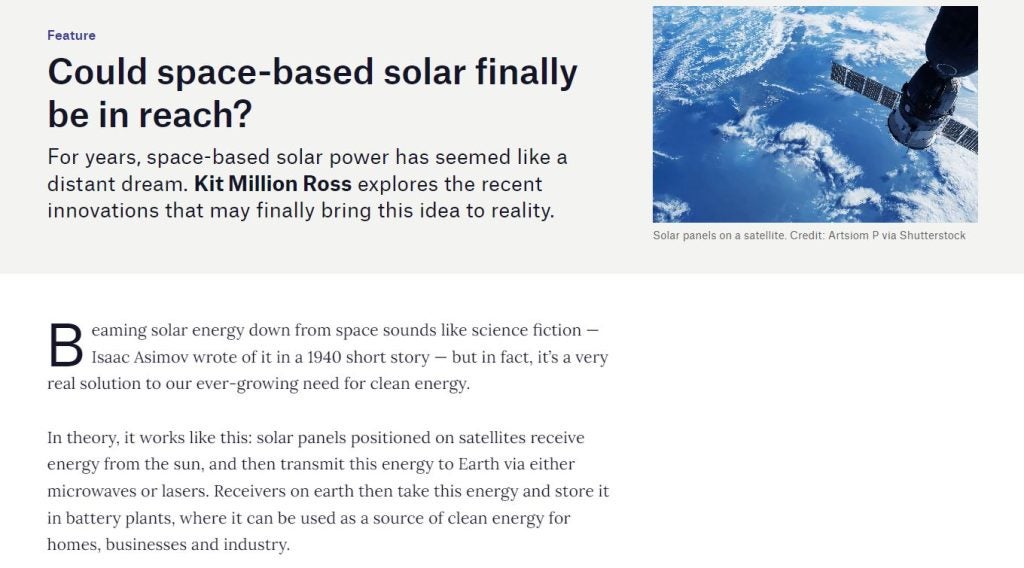 Thermal energy storage: a more sustainable choice to meet net-zero targets
To achieve net-zero targets, the UK is looking for options to adopt thermal energy storage systems to tackle heating and build cooling demands. Smruthi Nadig investigates.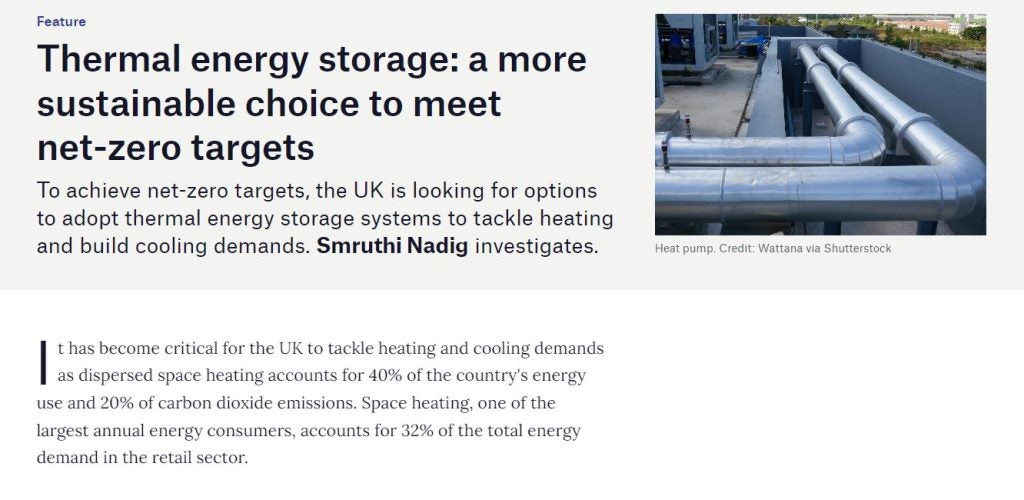 "A viable new energy source": the future of nuclear power
A US nuclear fusion project says it will be ready for commercialisation by the early 2030s, as governments and companies rush to invest following a successful experiment in the US. Dave Keating investigates.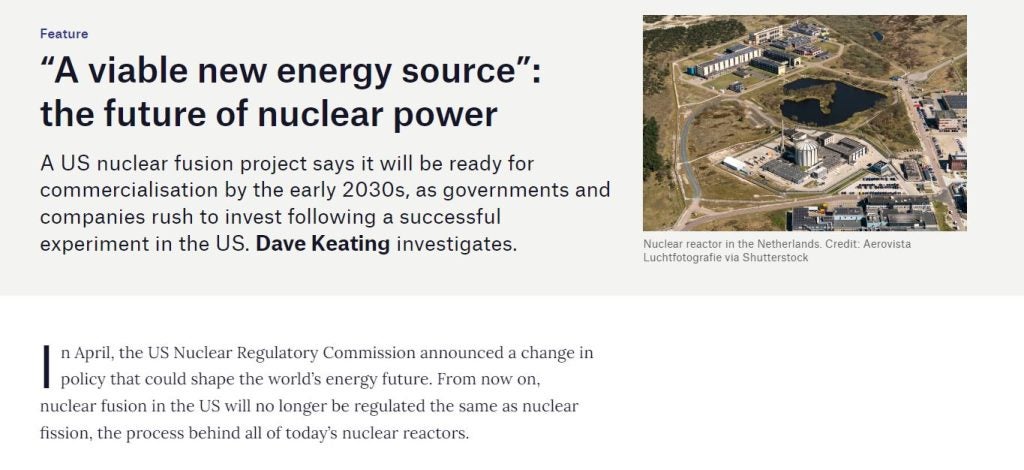 "Cleaner energy will take some costs": Balance Power on grid infrastructure
Smruthi Nadig talks to Balance Power CEO Phil Thompson about deficiencies in grid connections, and how they could threaten clean energy investment.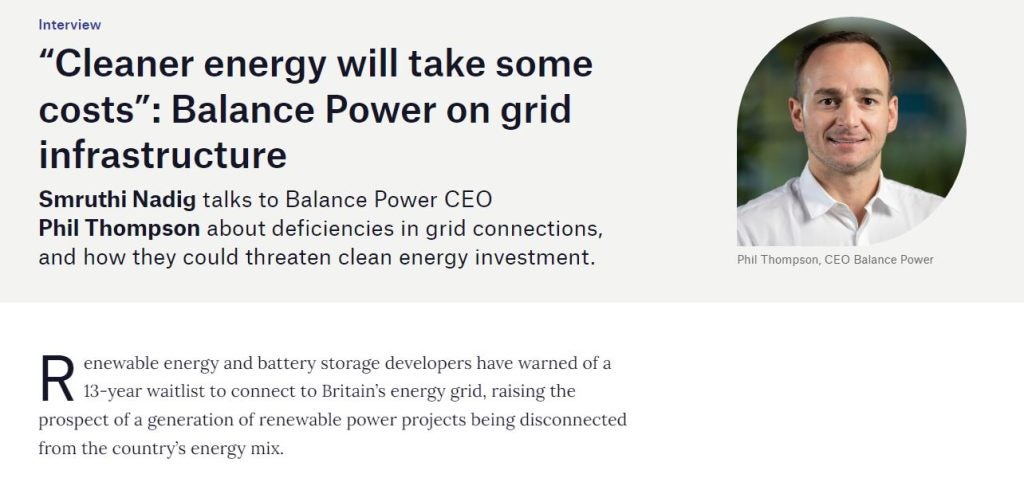 Good governance: ESG needs at the Sofia project
RWE is putting its ESG commitments to the test at its Sofia offshore wind project. Giles Crosse asks how the facility could prove the company's commitments to compliance.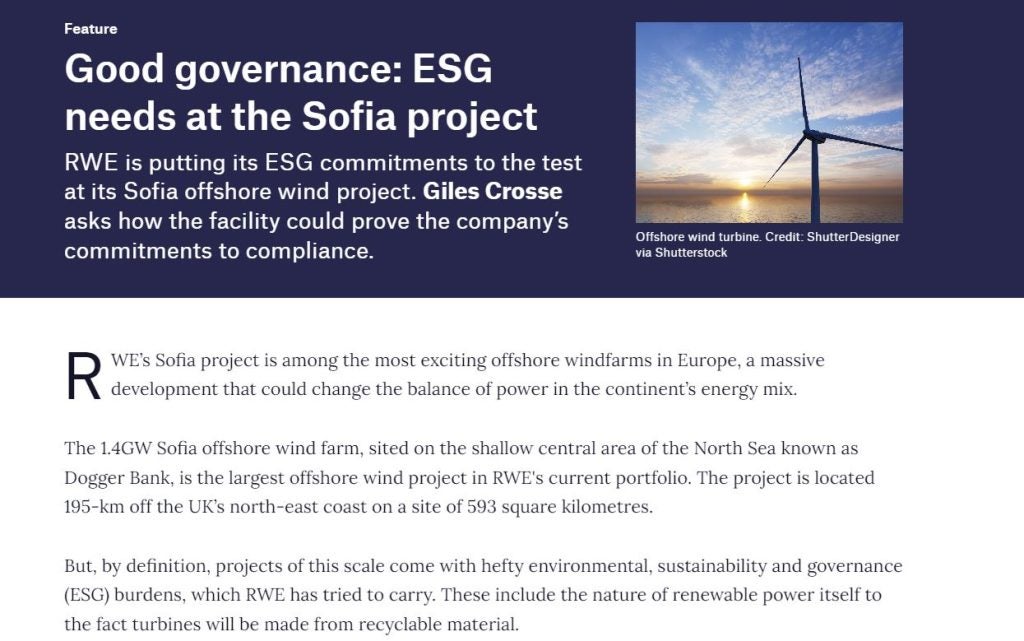 Next issue: electrification
As the world moves beyond conventional combustion engines for much of its power, a number of sectors and industries are having to adapt to a rapidly-changing power environment. We ask what the electrification of industry could do to the transport sector in particular, and consider if the world's logistics and transport companies could operate as normal with a vehicles powered by the grid.