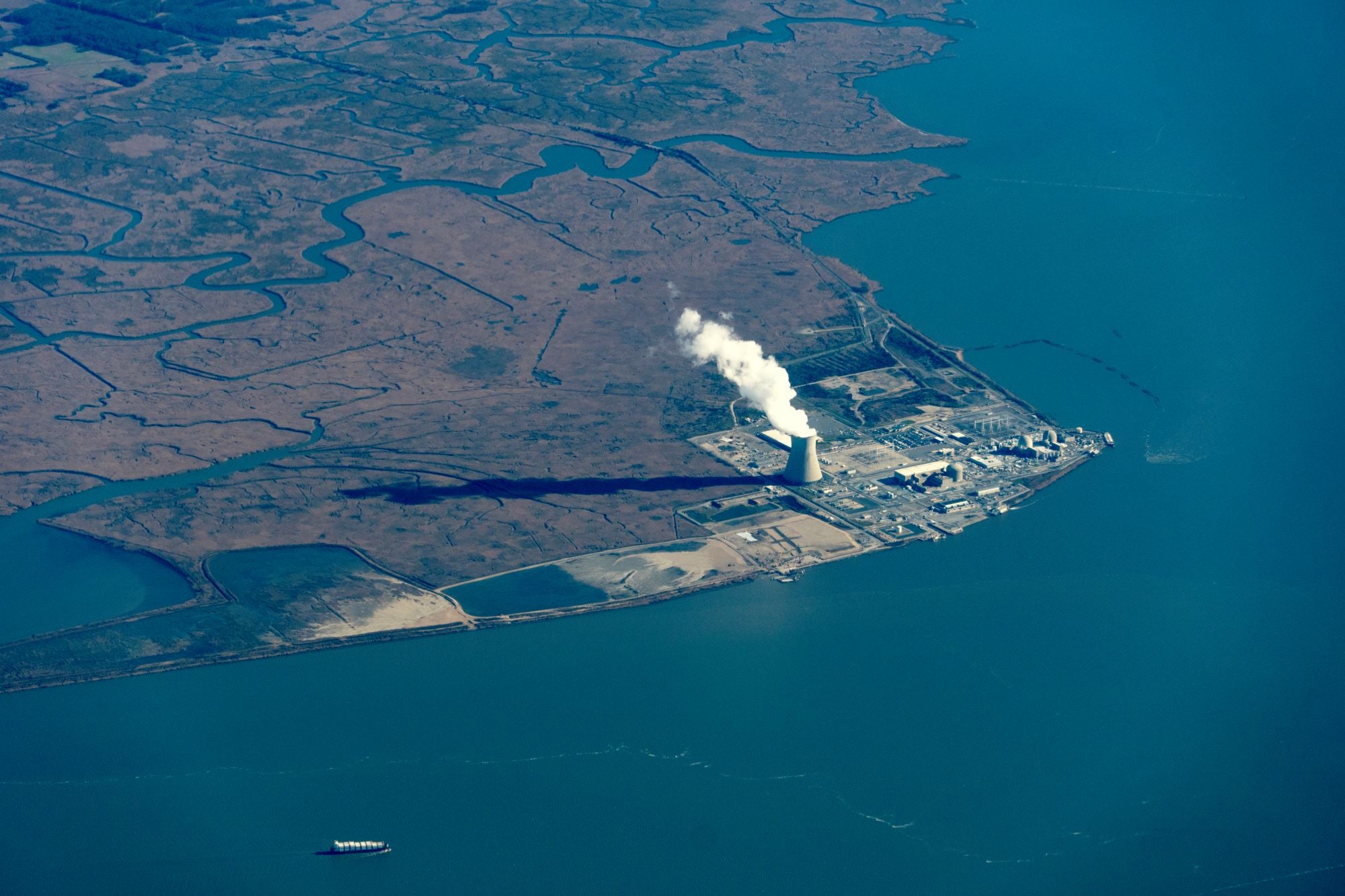 In January, Cumulus Data, a subsidiary of Talen Energy announced the completion of the first building at its new data centre in Susquehanna, Pennsylvania. The facility is unique, powered directly on-site by Talen's neighbouring 2.5GW nuclear power station, and campus is expected to host bitcoin mining and cloud computing services, firmly embedding nuclear power in two popular operations.
It's not news to anyone in the industry that data centres such as this are power-thirsty beasts. As the BBC puts it in the promotion for its recent Panorama documentary 'Is the Cloud Damaging the Planet?', "the cloud depends on processing factories; vast data centres that use enormous amounts of power and water. Every time we go online, we increase its carbon footprint."
The International Energy Agency states adds data centres and data transmission each account for between 1% and 1.5% of global electricity consumption, figures that are only likely to rise as more of the world invests in data. They also indicate that if the sector is to reach its net-zero goals, more effort is needed across the power sector; as the world's 2030 and 2050 climate goals approach, the environmental cost of powering the internet through cloud data centres is a hot topic.
In response to these environmental concerns, several companies – including Cumulus Data – are looking at how renewables such as nuclear power can mitigate this carbon impact. But questions remain as to whether nuclear may be too disruptive an energy resource to be used to power such a delicate industry.
The energy "trilemma" and the nuclear solution to the cloud
Cumulus Data CEO Alejandro Hernandez has, in the past, labelled the rapidly-increasing demand for data centres, which rely upon zero-carbon, low-cost and reliable electricity, the energy "trilemma". By linking their company's data centre to Talen's nuclear facility, Cumulus Data's executives are optimistic that they can meet these parallel requirements.
"There are currently few options that fulfil all three requirements at once: at massive scale, while offering data centre customers an industry-leading [total cost of ownership]," said Cumulus Data chief revenue officer Scott Hanna in a press release accompanying the announcement. "As a member of the iMasons Climate Accord, Talen and Cumulus will support our customers in achieving carbon neutrality by uniting together to adopt a common standard enabled by solutions such as the Cumulus carbon-free data centre platform."
Governments internationally are looking towards nuclear energy as the answer to their energy generation prayers. The British government is currently attempting to reframe nuclear power as "sustainable", according to chancellor Jeremy Hunt, which would grant nuclear facilities in the country easier access to funding. This is particularly important considering the government's plans for the future of nuclear power in the UK, aiming to generate one-quarter of its electricity from nuclear by 2050, up from 10.9% today.
This followed a similar classification made by the EU, again to encourage investment in nuclear power. Yet these moves come in spite of recent hesitancy to invest in nuclear; the UK was apprehensive to include nuclear in its 2021 green investment framework.
A question of image
Yet while nuclear energy offers carbon-free generation, there are still questions as to whether the power source is a suitable green alternative, and whether it could, or should, be deployed on a large scale, such as to power growing cloud computing facilities. The UK's new reactor built by EDF at Hinkley Point is extremely over-budget and late in its delivery, a story not unfamiliar in the delivery of nuclear facilities.
Similarly, environmental campaigning organisation Greenpeace France has pointed out the current status of nuclear waste across the world, highlighting the government's frequent struggle with how to safely manage these byproducts. The European Commission's decision prompted legal challenges from both Greenpeace and a coalition of WWF and Client Earth, meaning that the future of large-scale nuclear power remains uncertain at best.
It's clear nuclear has something of a PR problem it'll have to solve. "It's unbeatably green, massively scalable, and ultimately reliable. The problem? Marketing," former Kohler Power Systems director Sean Farney, told Data Centre Frontier. "Nuclear is perceived as dangerous and dirty when it's one of the safest and cleanest forms of energy. If the data centre industry can defeat this perception, there's potential for massive sustainability advances."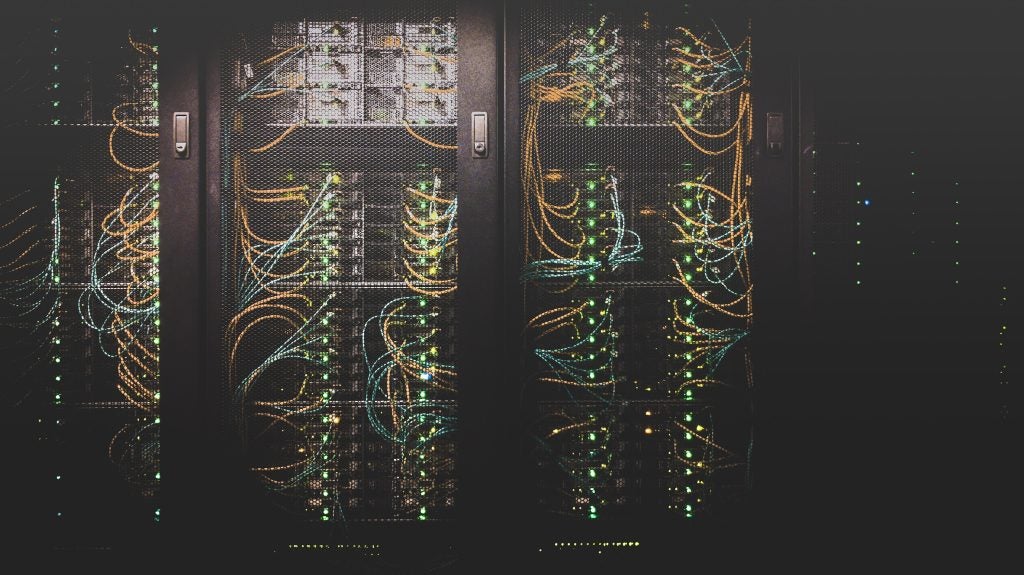 Perhaps the issue is the maturity of the sector. CEO of Swedish data centre operator Bahnof Jon Karlung in March spoke plainly about his interest in powering a facility with a nuclear reactor in an interview with SVT Nyheter, with gas company Linde and mining firm Boliden also proponents of nuclear power, but indicated it could be quite some time before this actually happens. "I am absolutely prepared to go into it," he comments, though adding "Ten years from now it is quite possible."
This perceived lack of maturity could help strengthen the ties between nuclear and specific sectors, such as cloud computing. While both are technologically impressive, and their proponents swear by their efficacy, neither process is yet the cornerstone of its industry. The effective demonstration of nuclear power and cloud technology alongside one another, as could happen at Culumus Data's facility, could help legitimise both technologies in sectors that can be slow to adapt change.
The traditional renewable approach
Beyond nuclear, more conventional renewable power processes provide an alternative option for powering cloud-based computing. In the Data Centre Frontier piece, Iron Mountain Data Centers general manager Michael Goh commented: "We are not likely to pursue contracts with new nuclear generation projects like we would with wind or solar.
"In fact, many nuclear projects are being decommissioned and there are legitimate concerns over the future safety and environmental impact of spent fuel," Goh continued. "Nuclear technology may change over time and address the concerns that exist today. Until then, the lowest cost sources of carbon free energy remain wind, solar and geothermal."
It's these routes that several other data centres are taking to tackle the trilemma. In January, UK-based cloud hosting and data centre operator Teledata announced it will be installing a scalable 1.2MW hydrogen-ready fuel cell to power its Wythenshawe facility in the north-west of England, and wind farm operator NTR last year confirmed a power purchase agreement with Microsoft.
In March, telecom company Orange announced the deployment of solar panels at two data centres in Côte d'Ivoire and Burkina Faso, the same month that Google partnered with Sol Systems in a 225MW deal to secure solar power for its North and South Carolina campuses.
Nuclear as an industry, perhaps aptly, has itself been fairly apprehensive to adopt cloud technologies as a result of an understandable caution around cybersecurity and information assurance, but recently nuclear licensees have begun to shift towards using the cloud for their operational processes.
Ultimately, while nuclear has begun to embrace the cloud, it might be a while before the cloud can fully invest in nuclear. Several data centre operators have indicated their interest in nuclear energy as a potential power source, it looks like sites Cumulus Data's Susquehanna facility will have to act as proving grounds before the industry fully embraces investment in the space.